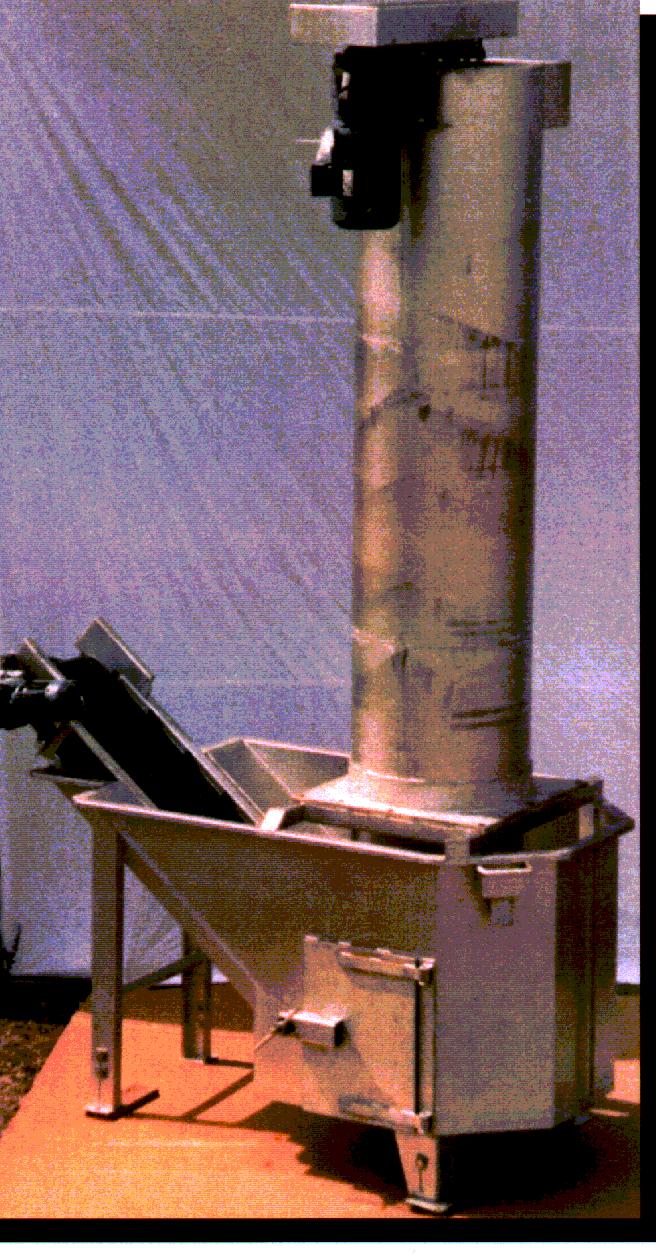 Destoner, verical screw. Equipped with two trap doors which can be opened to allow easy access for cleaning. Overflow drain and drainage valve. Maintenance free screwbearing in the bottom.
The stone elevator keeps the buffer continuously free from stone and gravel.
Constructed in stainless steel or primed and painted mild steel.
Capacity
8000-16000 kg/h
Motor
4 kW, 220-380 V
Motor Elevator
0.37 kW, 220-280 V
Total length x width x height
2300 x 1400 x 3500 mm
Outfeed Height
3000 mm